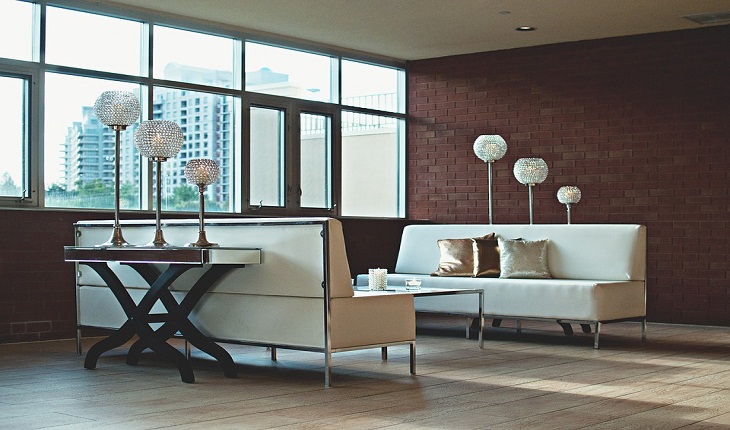 Times have changed. While function and location do play a significant role when it comes to home purchases, a newer factor has emerged; property styling.  Also known as home staging, it can ensure that your home obtains a quicker rental return or sale price. Most buyers can make up their minds on property purchase within seconds. A professionally staged home will tilt the odds to your favour.
When you create a visual appeal through thoughtfully placed accessories, furniture, and artwork, your home will have that wow factor that boostsits value. You, however, do not need to undertake the expenses of purchasing new furniture and accessories for the sale. Also, you do not have to DIY if you have little interior design knowledge. Simply, call any of the professional property staging firms that we have listed below, and your home will turn into a 'must-see' in a jiffy.
Pabs Furniture Rentals
Pabs is Australian owned and was established in 1962. The business now has three showrooms in Sydney, Melbourne, and Brisbane, home to the Pabs's quality home styling appliances, accessories, and furniture. They are well known for their friendly and professional services delivered by a team of unique rental specialists with broad knowledge in expert interior decor and property styling. Pabs will give you a fast turnaround time of 48 hours for emergency solutions.
Urban Chic
A professionally styled home is often a delight to homeowners that have been accustomed to an everyday look. Juliana Gowen, the master designer and founder of Urban Chic, has a lot of real estate experience under her belt. She can turn any humble home to a style magazine piece with her team of creative interior designers. The Urban Chic team has extensive furniture, accessories, and artwork pieces at their warehouse. Their professional work ethic, responsiveness, and a solid reputation have helped turn the company into one of the shining stars in the industry.
Cordony Designs
Cordony Designs has won five Best of Houzz styling awards, every year from 2015. The property-staging firm has comprehensive property styling and project management services that will ensure that your home achieves premium sale prices. They have a slew of professional stylers and tradesmen onboard who will turn a house into a welcoming space and ensure that the whole process is stress-free for you.
Coco Republic
Coco Republic has been in the Australian furniture scene for 35 years, and they have even built a design school that also teaches property staging. Their team has some of the most reputable and talented stylists in Sydney that provides a personalized experience. They have a wide range of accessories, furniture, and art pieces to suit all types of tastes.
Advantage Property Styling
Advantage is an award-winning home staging business, which specializes in enhancing the value of empty properties. They combine bursts of colour and monochromatic layers to create inviting living spaces. Thanks to their professionalism in service and design, they have won three Houzz awards in 2018 and 2019.
Read More:
Property Styling 101
Renting Furniture vs Buying