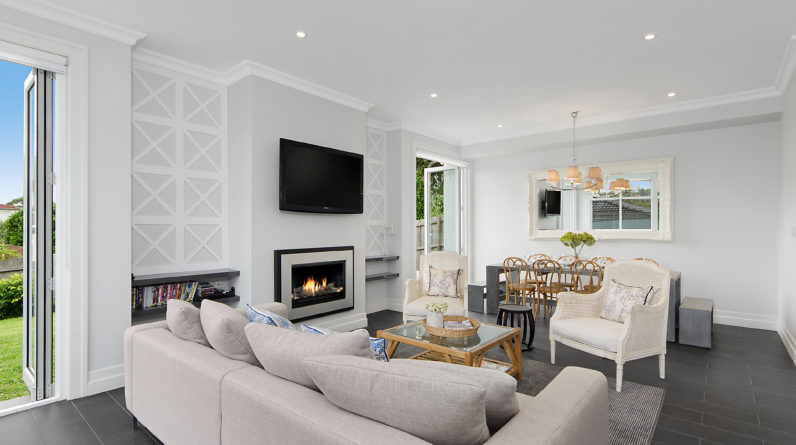 Remodelling your home involves making many decisions that will impact the look and feel of your house for years to come. It doesn't matter if you're doing simple updates like painting or making major renovations like adding new appliances. Each choice will make your home feel uniquely yours.
Adding a new heater is one of the most impactful changes you can make. Not only does a heater serve the critical purpose of warming your home, but it also adds an element of style to your living room.
Your heater is the real heart and centrepiece of your home. Before you purchase one, read these tips for finding the perfect heater for you.
Think about the aesthetic you'd like
This is one of the key considerations when selecting a heater. It largely depends on your design preferences and the existing style of your home. Do you prefer a traditional look? Or would a modern aesthetic suit your home better?
If you like the idea of a classic firewood-burning heater, then a wood fireplace is the best choice for you. No other kind of heater can inspire the same nostalgia and warm feelings that a wood-burning fire does.
If you'd rather have a more cutting-edge style, such as glass beads or faux burning logs, opt for an electric or gas heater. You can also add accent lighting to complete the look.
Consider how much upkeep you're willing to do
Some types of heaters require more maintenance than others. If you don't mind stocking wood and cleaning up ash, then you might enjoy a wood fireplace. However, if you want a more low-maintenance heater, where you just have to flip a switch to use it, then you may prefer a gas or electric version.
It is worth noting, though, that gas and electric heaters will be more costly and complicated to repair if they break. Always make sure your manufacturer has a strong commitment to customer care in case issues arise.
Determine how much heat you need
You should also keep in mind how much heat you will need from your fireplace. Will you be using it as a primary source of warmth or more for decorative purposes? If you need it as a heat source, you should evaluate wood-burning and gas heaters, which emit more warmth than their electric counterparts.
It's important to note, however, that individual units may vary and certain versions can put out more heat than others, so always do your research and talk to reputable heating vendors before making a purchase.
Installing or replacing a heater in your home is a significant investment that should be considered carefully. Before you buy, you should understand the pros and cons of each type of fireplace and how they will fit your requirements.
But no matter whether you choose a wood, gas, or electric heater, you'll be creating a cosy and welcoming atmosphere within your home. Although the benefits of specific heaters may vary, each type will help you and your family enjoy your home year-round.
Read Also: