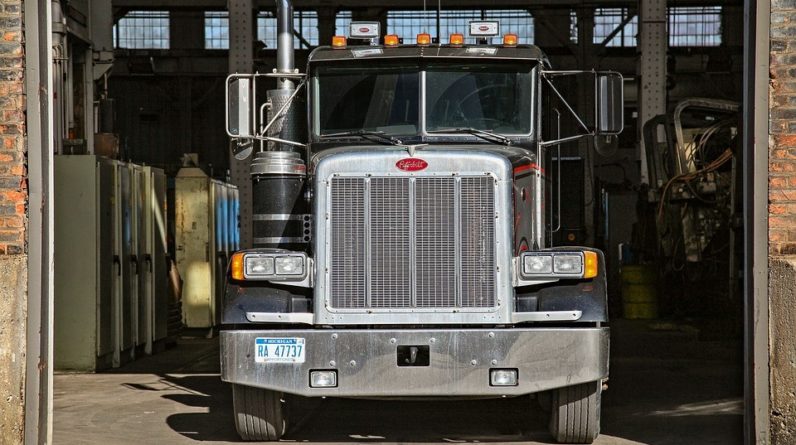 Advanced technology has enabled truck operators to manage their vehicles through electronic systems. Modern trucks have several engine modifications that improve their performance. These modifications include the integration of engine sensors, diagnostics and other digital systems.
Delphi is one of the leading producers of aftermarket parts for European trucks. It also produces some of the most efficient engine management systems. This article features some of the company's revolutionary engine sensors for commercial vehicles in Australia.
Origin of Delphi Technologies
The history of Delphi technologies dates back to 1994 when General Motors formed the Automotive Components Group (ACG). ACG was renamed Delphi Automotive Systems the following year. In 2002, the company changed its name to Delphi Corporation.
After a series of legislative challenges, the company sold off a variety of its departments. In December 2017, Delphi Automotive changed its name to Aptiv. It also spun off its powertrain and aftermarket businesses to form Delphi Technologies PLC.
In January 2020, BorgWarner began proceedings to acquire Delphi Technologies for $3.3 billion. The Delphi brand remains a Tier-1 supplier of high-quality aftermarket parts for trucks all over the world.
Delphi Engine Management
The engine management system consists of the most advanced technologies in your truck. It coordinates the operation of more than 30 components and about 50 computer modules. Below are some of the unique engine sensors that Delphi technologies developed for its world-class engine management system.
Delphi EGR Valve
Modern engines recycle some of the exhaust gas to boost performance. The EGR or Exhaust Gas Recirculation valve controls the quality of exhaust gas recirculating in your engine. This enhances your engine's efficiency by regulating the temperature of its combustion chambers. The EGR also limits the production of NOx. As a result, your truck emits cleaner the exhaust gas. Below are some of the Delphi EGR's unique features
Proven Original Equipment (OE) expertise
High Precision engineering for advanced performance and fuel economy
Quick response time for advanced emissions control
Robust component design for resistance to harsh conditions
Delphi EGTS
The Delphi EGTS or Exhaust Gas Temperature Sensors are essential technologies in modern engines. They prevent overheating by constantly measuring the exhaust gas temperature. The EGTS also enhances the performance of the Diesel Particulate Filters (DPF).
To boost performance, Delphi used its platinum thin-film RTD technology in the EGTS construction. This gives the Delphi solution several advantages over the conventional wire-wound designs. Some of the advantages the Delphi EGTS offers include
Faster and more accurate measurements
A wider range of temperatures from -400C to above 9000C
Robust durable design
Delphi Mass Air Flow Sensors
Mass Air Flow or MAF Sensors measure the amount of air that flows into your truck's engine. This helps your ECU to regulate your fuel injection system more accurately. Delphi has been developing MAF sensors for vehicle manufacturers for about 50 years. Its unmatched experience gives it an authoritative position in the market. Delphi holds more than 30 MAF sensor technology patents and has a record of more than 50 million OE MAF sensor sales. Below are some key features of the Delphi MAF sensors
Proprietary temperature compensation design
Unmatched OE experience
OE quality calibration
Wide range of temperature performance
Delphi offers several other engine sensor systems to support the performance of your truck. These include oxygen sensors, cam & crank sensors, throttle position sensors and transmission speed sensors among others. Using such sensors in your truck can reduce your operational expenses significantly.
Read Also: